Endorsements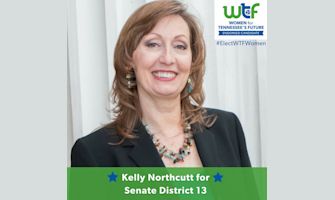 ---
"
Kelly Northcutt, a first-time candidate and graduate of the Emerge Tennessee training program, is running for Senate District 13 in Rutherford County. Kelly is a graphic designer, mother and longtime community volunteer. She is running on a platform of investing in public education, expanding access to healthcare and advocating for good paying jobs."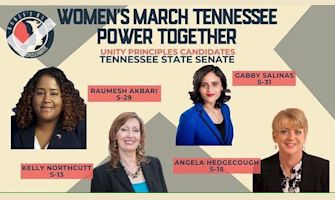 Unity Principles Candidate -- Tennessee State Senate
---
"
The mission of Women's March is to harness the political power of diverse women and their communities to create transformative social change. Women's March is a women-led movement providing intersectional education on a diverse range of issues and creating entry points for new grassroots activists & organizers to engage in their local communities through trainings, outreach programs and events. Women's March is committed to dismantling systems of oppression through nonviolent resistance and building inclusive structures guided by self-determination, dignity and respect."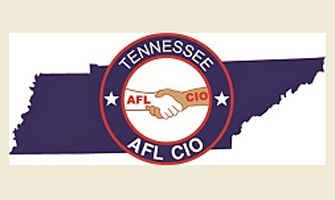 ---
"
We are pleased to inform you that the Executive Board and COPE Committee of the Tennessee AFL-CIO Labor Council has selected [Kelly} as one of our endorsed candidates for the upcoming general election. We believe [Kelly] will be a strong voice for working families at the Tennessee legislature. On behalf of ourselves and our affiliates congratulations on [this] endorsement."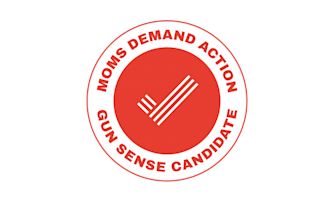 Moms Demand Action Gun Sense Candidate
---
"
As the largest gun violence prevention organization in the country, Everytown for Gun Safety's tens of thousands of volunteers, hundreds of thousands of donors and millions of supporters are dedicated to common sense reforms that protect the 2nd Amendment and also make our communities safer. Thank you for standing with us against gun violence. Together, we look forward to showing that Gun Sense is a winning issue and gun safety is non-negotiable."
Personal Endorsements
Lori Clemons
---
"
Kelly will make an excellent Senator and is exactly the type of leader we need in Tennessee!"
Watson Harris
---
"
Kelly will best represent Tennesseans - vote for change, vote for Kelly!!"
Social Justice Activist
Jason Bennett
---
"
Kelly will represent us well."
Charlsie Sue Sheldon
---
"
I am a strong supporter of Kelly. I am a retired educator and believe she is more than qualified for this as well as a strong desire to devote herself to this job. Please consider her when you vote in November. She will be a wonderful representative."
Mr. Richard Spry
---
"
We need Kelly to represent us. She cares about people and what we need. That isn't the only reason she is running. She is someone we can trust."
Alfred Farley
---
"
I've seen Kelly's involvement and leadership in this community for years. I'm happy to add my name to this list."
Shane Lowery
---
"
A candidate that will never give up on people."
Dr. Kathleen Ferris
---
"
i have known Kelly for years as a person who cares about issues that affect ordinary people. She will take her energy and intelligence to Nashville to work for us."
Business Owner
Stacey Nunnally
---
"
I fully endorse Kelly Northcutt. We need her leadership, passion and vision for Tennessee State Senate District 13."
Bill Lamb
---
"
I wholeheartedly endorse Kelly Northcutt for Tennessee Senate District 13. I believe in her efficacy, intelligence, compassion, and most importantly, her high ethical standards."
Cathy Watts
---
"
Kelly cares about us and will serve us well in the State Senate."
Douglas Sako
---
"
Kelly is an individual with the highest level of integrity and will always act in the best interests of the people."
Georgeanne Eleni McKnight
---
"
Proud supporter! Go Kelly!"
Alene Jessie
---
"
Amazing mother, hardworking and knowledgeable about government. Integrity with an approachable sweet personality. Love the community and has our best interest at heart."
Ms. Marlys Wulfsberg
---
"
Kelly Northcutt is smart, compassionate, hard-working, and creative. She would make an outstanding senator."
Chloe Cerruti
---
"
Kelly Northcutt cares about helping people and making life better for Tennesseans."
Joy Rorex
---
"
Kelly is just the type of strong woman we need to help lead our country back to justice for all. She is brave and honest which is exactly what we need our leaders to be in these troubled times. Thank you, Kelly for running."